I may be alone in saying this, but I think the newest rendition of John Water's campy classic, Hairspray, was a "helluva" lot more entertaining than Dreamgirls. Don't get me wrong, I did enjoy Jennifer's swan song, but I felt that there were some elements of that production that left the moviegoer wanting more. (i.e. Beyonce's acting, although it was tons better than her previous roles)

But enough about that.....Hairspray was so relevant and fun. The actors clearly had fun off and on the screen. It was a joy to watch newcomers Elijah Kelly and Nikki Blonsky do their thing. There were some true stars in the horizon. That boy Elijah can saaaaaaaaaaang, dance and act! He's also been tapped to portray a young Sammie Davis Jr. in yet another biopic that could seriously wait to be made.
Michelle Pfieffer was amazing. I am so glad to see my girl back into the swing of things. She was getting her groove back with What Lies Beneath and Oscar should've came a knocking for White Oleander. I think she should definitely be in consideration for something for this role. Oscar, Golden Globe, Teen's Choice, or something. LOL. She was great.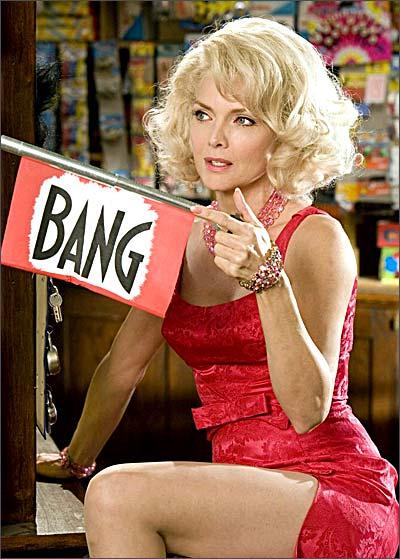 All in all, I think Hairspray had an awesome cast, timely story, great moves, and superb music. I was very pleased and didn't feel like I needed to be refunded.